SIT AS A MOUNTAIN SESSHIN
10sep(sep 10)4:00 pm17(sep 17)12:00 pmSIT AS A MOUNTAIN SESSHIN

Event Details
Sit As A Mountain Sesshin
with Michael Mugaku Zimmerman Roshi
September 10 – 17, 2023
Torrey Zendo in Torrey, Utah
Sit As A Mountain is Michael Mugaku Zimmerman Roshi's annual meditation retreat in Torrey, set in the midst of the red rock canyons and alpine forests of Southern Utah. This sesshin emphasizes the formal practice of zazen and silence, in the beautiful Torrey Zendo and a supportive natural environment
All who have completed at least one Day of Zen or other meditation retreat are welcome. New practitioners and experienced meditators alike will benefit from the opportunity for intense practice with a transmitted Zen teacher. Please CONTACT US about registration if this would be your first meditation retreat.
The Sit As A Mountain Sesshin will include Jukai (Receiving the Precepts.)
The Sesshin over 8-days offers:
• A strong schedule of sitting and walking meditation in the zendo and in nature.
• Daily dharma talks with Michael Mugaku Zimmerman Roshi.
• Personal interviews with the teacher (Dokusan).
• Outings in the stunning natural beauty of the Torrey landscape and Capitol Reef National Park.
• Wholesome, delicious meals, always with a vegetarian options.
---
Registration
The entry date for Sit As A Mountain Sesshin is Sunday, September 10.
Your registration is a commitment to stay through the close at noon on Sunday, September 17.
SIT AS A MOUNTAIN SESSHIN REGISTRATION
IS OPEN UNTIL SEPTEMBER 2, 2023
Registration includes meals. Lodging is not provided.
$879 Two Arrows Zen Member
$989 General Admission
Work-trade Opportunities
A limited number of partial work-trade scholarships are available for Two Arrows Zen members. Work-trade is a partial tuition remission given for offering service to the community in exchange for extra work assignments. Work-trade includes early arrival on Saturday, September 9 to assist with preparations and extra work shifts during the retreat. Full-time students and those under 30 are given priority for work-trade. CONTACT US to apply for a work-trade agreement. 
---
Making Travel Plans
ARRIVAL
Torrey is 215 miles from Salt Lake City which is the nearest airport. Plan for 4 hours of travel time from SLC to Torrey. Everyone is responsible for their own transportation which means you may need a car to get to Torrey. We use the Carpool App to assist with coordinating ride shares, but you need to make your own plans. Please plan your travel to arrive in Torrey no later than 4:00 pm on Sunday.
Participant check-in begins at 4:00 pm. The retreat officially opens with dinner on Sunday at 6:00 pm.
Monks and participants with work-trade agreements will receive a separate email with the schedule for retreat preparations.
See below for the retreat schedule on opening day and through the week.
DEPARTURE
Please plan your travel to depart after 12:00 pm on Sunday.
---
CAMPING, CABINS & MOTELS
Camping on Zendo property is reserved for monks.
Sand Creek RV & Camp is a five-minute walk from the Zendo.
Phone: 435-425-3577
info@sandcreekrv.com
There are many motels and cabin rentals in and near Torrey. For current listings consult Trip Advisor or similar sites.
VRBO and AirBnB also have many listings: Search Wayne County, UT for the best selection.
Lodgings closest to the zendo, within a five-minute walk, are:
Sand Creek RV & Camp (cabins too)
Torrey Trading Post Cabins
Motel Torrey
Austin's Chuck Wagon Motel
---
Meals
You will enjoy three healthy and nutritious meals a day during the retreat. Main courses are vegetarian-based with other protein options available.
Special Diet Requests

Everyone is served the same meal. If you have medically necessary dietary restrictions, such as strictly gluten-free or lactose-free, we ask that you bring your own food to supplement. We will have gluten-free cereals available at breakfast and a limited supply of other gluten-free items at other meals.
A medically diagnosed allergy to seafood or nuts requires that you inform us, and maintain your own rescue medication, such as an epi-pen.
Refrigeration space is very limited and is not available for retreatant use, so please bring a cooler for your own items, including medications. The nearest full-service grocery is 18 miles from Torrey; there is a general merchandise convenience store just down the street.
---
Two Arrows Zen Scholarship Fund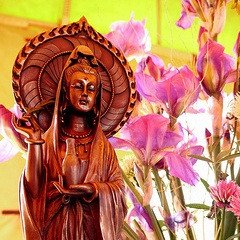 One of the commitments of our practice is that everyone with a sincere desire and the ability to practice is welcome, and that we practice in order to grow in generously receiving and generously giving.
Please consider making a donation in any amount when you register to help support our scholarship practitioners attending Sesshin. All contributions will be applied directly to support participation by young practitioners and to encourage diversity in our community of practice.
---
WEATHER AND LOGISTICS
Fall is beautiful in Torrey. We will enjoy cooling days, bright skies, and star-spangled nights. However, the day/night temperature swings in the high desert can be extreme. Always expect the possibility of rain and/or wind. Bring a water bottle, brimmed hat, good closed-toe hiking shoes, sunglasses and sunscreen, and clothing you can layer. You will get a complete gear list with your orientation letter.
Daytime outings may include drives of up to a half-hour to the destination. Hikes are generally short and on moderate terrain. A hiking stick to navigate uneven ground may be helpful.
---
RETREAT SCHEDULE
Opening Day Schedule: Sunday, September 10
Monks, Staff, and work-trade participants will receive a separate pre-retreat prep schedule.
4 – 6 pm Check-in (all retreatants)
6:00 pm Dinner & Orientation
7:15 pm Zazen
8:30 pm Close
---
Typical Daily Schedule (M-F)
Subject to change
6:00 Zazen
8:00 Service
8:30 Breakfast
9:00 Community Meeting
9:15 Work Period / Samu
10:30 Personal Time
11:00 Zazen & Dharma Talk
1:15 Lunch
1:45 Outings/Rest/Exercise*
4:30 Zazen
6:30 Dinner
7:15  Zazen
8:15 Close
*Afternoon outings will be scheduled based on weather.
more
Time

10 (Sunday) 4:00 pm - 17 (Sunday) 12:00 pm