We are excited to welcome you to Two Arrows Zen. We are a community of practitioners of Zen who are committed to our collective waking up and growing up.
Our mission is to provide a context for Zen Buddhist teaching, practice, and study that appeals to a broad audience of people. 
Our vision is a global and awakened Sangha learning to practice love and live life in a dynamic, ethical, and socially engaged way.
Two Arrows Zen welcomes practitioners who are interested in Zen study and practice. Our primary practice is sitting meditation. Students engage with Zen Teachers in one-on-one interviews (Dokusan), in online classes, and during retreats. Online sitting meditation is also part of our daily schedule.
Two Arrows Zen practitioners who study with Diane Musho Hamilton Roshi are called the Dragon Heart Sangha. Musho Roshi's teaching and practice is traditional Soto Zen, as transmitted to her by Dennis Genpo Merzel Roshi. Her practice is informed by her earlier study in the Tibetan Buddhist tradition. She is also influenced by the work of Ken Wilber. Musho Roshi uses many contemporary skillful means (upayas) such as voice dialogue – Big Mind Big Heart, training in communication and relational skills, and focused, small-group inquiry in her teaching.
Two Arrows Zen practitioners are a worldwide community located in the United States, Canada, Europe and South America. They sit zazen in Salt Lake City and Torrey, Utah, and online in Virtual Zendos in three time zones. They come to talks and programs at Artspace Zendo in Salt Lake City, and travel to the Torrey Zendo for Sesshins and an extended practice period (Ango) in the summer. Many also participate in online Zen Study and Practice offered throughout the year by Musho Roshi.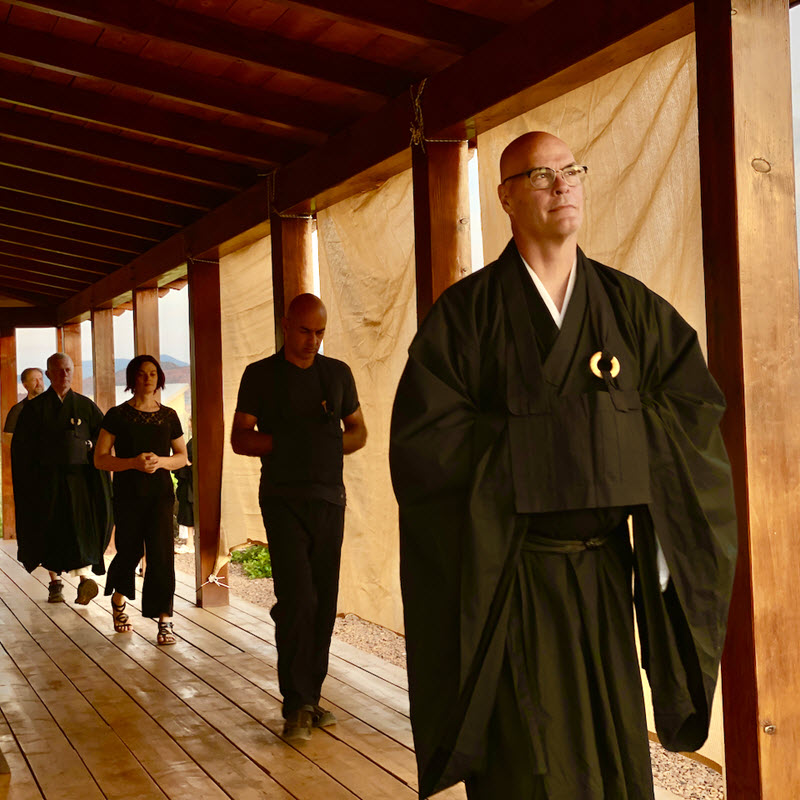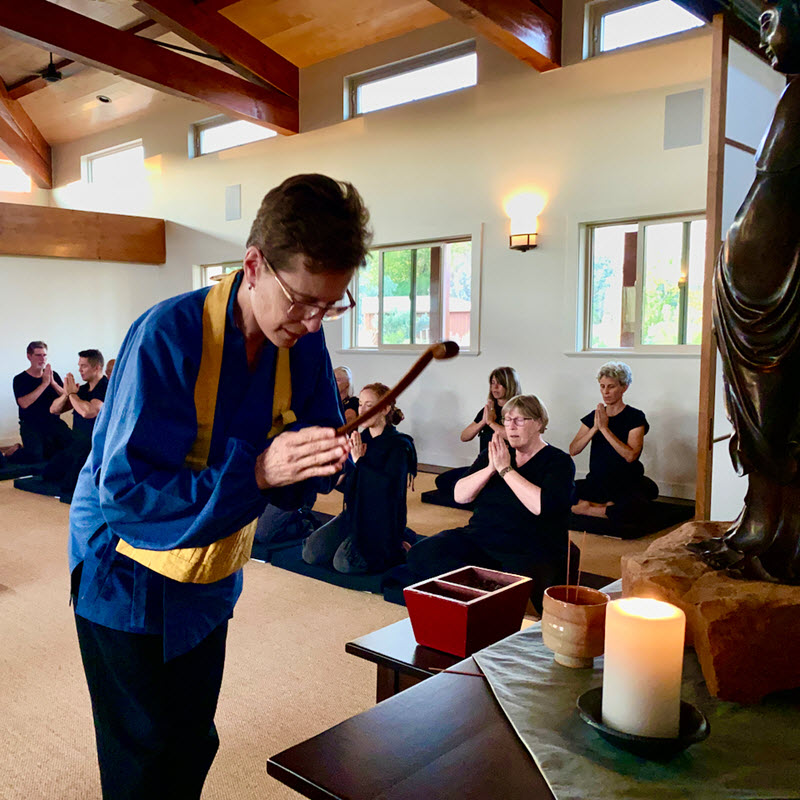 You can find programs from our traditional Zen training through this link. Two Arrows Zen
Our life skills program which includes self-development, communication skills, conflict resolution, etc. can be found here.  Real LIFE Programs
There are different levels of participation in the Two Arrows Zen practice. The following options are designed for those entering the practice:
TAZ Supporter $35 monthly/$420 annual
This level is for you if you want to meditate or attend public programs, receive recordings of Dharma talks and member discounts, and will support Two Arrows Zen with an ongoing contribution.
Dharma Practitioner $50 monthly/$600 annual
You are making the commitment to practice in a Buddhist community. This level is an ongoing requirement for Jukai (Precept) recipients.
Resources and Quick Links